Press Releases
Sunrise Imaging Inc announces it will exhibiting at CeBit 2016.
Santa Ana, CA, Jan 5, 2016- SunRise Imaging, Inc., the world wide leader in high-performance microfilm-scanning products used to convert rollfilm, microfiche and aperture cards to digital format, announced today that Sunrise will be exhibiting at the 2016 CeBit show in Hanover Germany.
According to Dennis Childs of Sunrise Imaging Inc, "Sunrise will be showing its latest software and hardware products to our friends and customers from around the world. Our resellers from Europe, Asia, America will be there to greet you. If you have not seen the capabilities of the Apollo series scanners, and the latest Scanflo software, you must attend and get up to speed."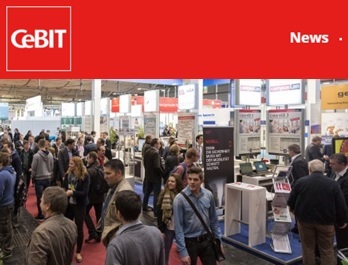 Our mission is to "Scan the world's microfilm" said Steven Godfrey Sales Manager. "Successful innovation in the Microfilm scanner market means adopting new technology that builds on our successes. The new technologies provided by Sunrise Imaging Inc. and other companies at CeBit is the perfect place to learn first-hand how much the microfilm scanning industry has changed."
Hall 3, Stand number H12,
March 14th - 18th 2016
"Find out why customers are upgrading their older Sunrise Scanners to Apollo equivalent."
"Discover new scan modes that make handling difficult film easy."
"Learn new ways to scan films to monetize your microfilm archives."
"Sunrise scanners are quiet, efficient, with unmatched image quality".
For more details on the SunRise product line and Software, visit the SunRise web site at www.sunriseimaging.com
Email: sales@sunriseimaging.com or call: +1.949.252.3003